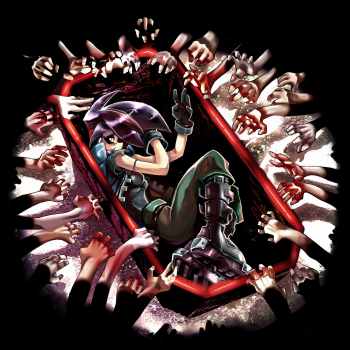 A young girl wakes to find herself inside a strange glowing coffin, in a dark room. Who is she? What is this place? Why is she here? As she explores the warped environment she finds herself trapped within, she must search for answers, all of which will lead her closer and closer to the white chamber and the truth it holds.

This is an all new version of the classic sci-fi horror adventure game. Explore a strange environment crafted in luscious 2D. Control a trapped young woman as she solves puzzles and overcomes the twisted obstacles in her path.
Remastered Features:

Enhanced widescreen HD 720p environments
Completley redrawn animations
Re-recorded voice acting
New puzzles and areas
Bonus prequel audio drama
Previously unseen design materials
Steam version is cross platform (PC, Mac & Linux), with achivements and trading cards
designed and coded by Richard Perrin
art and animation by Paul Johnson
music and sound by Zakir Rahman
coming soon for PC/Mac/Linux/iOS
"the white chamber: remastered" is a game by Locked Door Puzzle. All content is copyright © 2014 of Lupus Studios Limited.
Legal Notice: the white chamber: remastered is a commercial game and by purchasing it you are legally bound not to redistribute the game without our consent. However you are more than welcome to use screenshots and videos from the white chamber: remastered for whatever purpose you see fit. Including, but not limited to, YouTube videos or TwitchTV streaming whether monetised or not.